Christine Hofmann * Sei selbsterfüllt!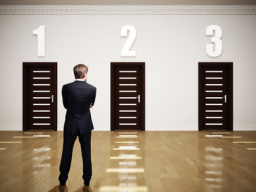 Mit 4 einfachen Fragen zur RICHTIGEN Entscheidung!
In Occupation, Career > Others
Video price:

69.00 € incl. VAT

Video duration:

1 hour and 6 minutes

Language:

German
A recording of this webinar is available.
Sicher und ruhig erfolgreiche Entscheidungen fällen, das macht erfolgreiche Menschen aus.

"Ich kann mich nicht entscheiden, meine Antwort ist oft ein JEIN!"

"Wenn ich mich entscheiden muss, habe ich Angst, das Falsche zu wählen."

"Was, wenn sich später herausstellt, dass die andere Antwort die bessere gewesen wäre?"

"Es fällt mir so schwer mich zu entscheiden, ich will das eigentlich auch gar nicht."

Du kennst mindestens einen dieser Sätze von Dir, so oder so ähnlich?

Dann ist das Webinar für Dich genau richtig!

In diesem Sonder-Webinar gebe ich Dir Werkzeuge an die Hand, damit Du in Zukunft:

- ruhig und sicher Entscheidungen treffen kannst

- ein besseres Gefühl dabei hast

- in Zukunft wirklich die richtigen Entscheidungen triffst

Dieses Thema spreche ich so intensiv nur in meinen Mastermind-Kursen an, da es jedoch so wichtig für Dich und Dein Leben ist, habe ich mich ENTSCHIEDEN, diesen Part nun einzeln anzubieten.

Jetzt steht die Videoaufzeichnung zur Verfügung!