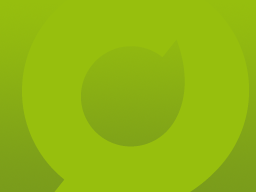 Writing and Presenting Literature Review
Date:

on request

Language:

English
Writing and Presenting Literature Review
In order to conduct qualitative research in any major or discipline, we always rely on strong and constructive literature review. BUT we need a precise plan and proper rules to follow up some topic.

Remember that a literature review is not simply a list of the items we have read and evaluated, we need to analyze the materials.

Once we have conducted a valuable literature review, we can easily publish it in a reputed journal in shape of tutorial and concluding future research opportunities for others.

A literature review is like any other paper we will write up at university, in that we need an introduction, a body and a conclusion.

Like an essay the structure of the literature review is very important so that the reader can follow our train of thought and see how the review of literature will back up future research.

This lecture will give us a glance of pursuing literature review in your research domain.

About Speaker
Syed Hassan Ahmed completed his Bachelors from Kohat University of Science and Technology, Kohat, Pakistan in 2012. Later on, he joined CAST Research Centre as a distinguished Visiting Researcher in COMSATS Islamabad, Pakistan and stayed there for 09 Months. Currently he is a Phd Student (integrated with Masters) at School of Computer Science and Engineering, Kyungpook National University, Daegu, Korea. During his Bachelors and Masters studies, he published several referred journal and conference papers in multiple topics including Wireless Sensor Networks, Under Water Sensor Networks, Cyber Physical Systems, Mobile Ad-hoc Networks and so on. Currently, he is working on Vehicular Communications, more specifically in VDTN, VCN and Handover issues. More details can be found at www.shahmed.info/.