Institut für Gesundheit und Persönlichkeitsbildung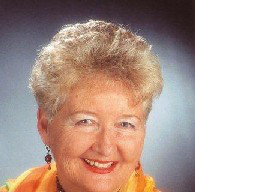 "Gewohnheiten - ein Schlüssel zum Ich"
In Personality > Self-management
Video price:

10.00 € incl. VAT

Video duration:

1 hour and 23 minutes

Language:

German
A recording of this webinar is available.
"Das bin ich so gewöhnt." oder "Ohne meine……bin ich einfach nicht richtig da." "Ich brauche frische Luft und Bewegung, dann bin ich gut drauf. Deshalb sorge ich dafür."
Gute oder schlechte Gewohnheiten, solche, die uns nützen und solche, die uns schaden – was sagen sie über uns aus? Was können wir über uns erfahren, wenn wir nachdenken, weshalb wir uns ganz bestimmte Verhaltensweisen angewöhnt haben und daran festhalten?
Gewohnheiten haben einen exakten Bezug zu unseren Charaktereigenschaften. So lassen gute Essgewohnheiten auf Selbstdisziplin schließen. Eine überlegte Tagesplanung ermöglicht gute Zeitnutzung. Sorgfältiger Umgang mit Geld ist ehrlich. Ob gute oder schlechte Gewohnheiten, sie sind ein Spiegel unserer Persönlichkeit.
Erforschen Sie mit Dr. Elfrida Müller-Kainz welche Gewohnheiten Sie weiterbringen und warum Sie andere loslassen sollten. Selbsterkenntnis führt zu innerer Freiheit.