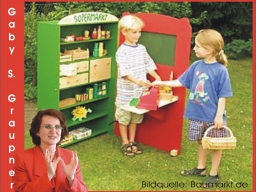 Die schönste Sache der Welt: Verkaufen!
In Sales > Conclusion
Video price:

49.00 € incl. VAT

Video duration:

3 hours and 12 minutes

Language:

German
A recording of this webinar is available.
2 x 90 Min. Online-Workshop mit Gaby S. Graupner.
"Piloten nutzen Checklisten. Unternehmer haben einen Businessplan. Projektmanager arbeiten mit einem Projektplan, Controller mit einem Liquiditätsplan. Und Sie?

Sie als Verkäufer am Telefon - welche erfolgreiche Strategie setzen Sie ein? Konsensitives Verkaufen - Die Methode zeigt Ihnen, wie Sie schneller und leichter mehr Umsatz machen. Damit Sie schon auf dem Weg zum Kundentermin wissen, dass Sie einen Auftrag bekommen werden.

Unter anderem lernen Sie, wie Sie zuerst am Telefon einen Abschluss vereinbaren, bevor Sie sich auf den Weg zum Termin bei Ihrem Kunden machen. Sie lernen, wie viel Spaß es macht, mit Konsensitivem Verkaufen - Die Methode Entscheider am Telefon anzusprechen und Termine oder Aufträge zu erhalten.

Sie erfahren, wie Sie Vorwand- und Einwandbehandlungen streichen können und stattdessen mit Analysefragen Ihre Kunden überzeugen und zum Abschluss kommen." Trainieren Sie im Webinar, wie Sie Ihren Kunden auf Augenhöhe sehen und auf Augenhöhe gesehen werden. Die Technik des Konsensitives Verkaufen wird Sie wie ein roter Faden durch alle Kontakte am Telefon mit Ihrem Kunden begleiten.
______________________
Gaby S. Graupner, ist Unternehmerin, Referentin, Trainerin und Autorin.
Sie verfügt über 30 Jahren Erfahrung im Vertrieb.
Diese Erfahrung gibt sie mit ihrer Methode "Konsensitives Verkaufen – Verkaufen auf Augenhöhe" direkt an Sie (Zuhörer) weiter.

Als Autorin des Buches "Verkaufe dein Produkt nicht deine Seele" trainiert Sie seit 16 Jahren erfolgreich den Deutschen Mittelstand. Sie ist außerdem die amtierende Präsidentin der German Speakers Association.