Akademie von Vanessa Rössler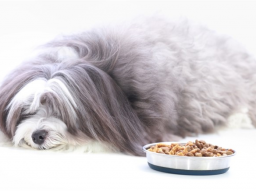 MÄKELHUNDE - was tun, wenn der Hund nicht frisst?
In Animals > Animal nutrition
Price:

39.90 €

Number of participants:

maximum 50

Application deadline:

15 minutes before the start

Language:

German
Hunde haben ja den Ruf sehr verfressen zu sein. Doch es gibt sie auch die Mäkelhunde.

Es scheint als könnten sie sich einfach nicht für das Futter begeistern. Der traurige Blick in den Napf, trifft einen täglich mitten ins Herz.

Wenn der Hund ständig ganze Mahlzeiten auslässt oder generell wenig frisst, dann ist das für den Tierhalter sehr, sehr belastend.

Die ständige Sorge, ob der Hund gesund ist und genug Nährstoffe bekommt, ist nicht ganz unbegründet. Meistens hat man ein mit der Zeit ein riesiges Sammelsurium an verschiedenen Futtern zu Hause, doch nichts wird gerne länger gefressen.

In dem Webinar werden wir uns genauer anschauen, wie es zur Mäkelei kommt, was die Ursachen sein können und wie man am besten damit umgeht. Denn oft ist nicht nur der Hund alleine das Problem.

Falls das Webinar aufgrund zu geringer Teilnehmerzahl ausfallen bzw. verschoben wird, wirst Du natürlich rechtzeitig informiert. Die Unterlagen zu diesem Webinar kannst Du nach Webinarende herunterladen.