Akademie von Vanessa Rössler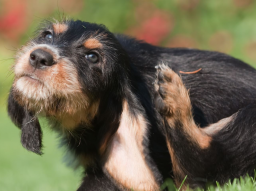 JUCKREIZ - zum "Aus der Haut fahren"
In Animals > Veterinary medicine
Price:

39.90 €

Number of participants:

maximum 50

Application deadline:

15 minutes before the start

Language:

German
Juckreiz ist für jeden sehr schwer auszuhalten. Das weiß man ja von sich selber. Man kann fast gar nicht aufhören zu kratzen, wenn man von einer Mücke gestochen wurde. In diesen Fällen kennt man aber die genaue Ursache und kann damit gut umgehen.

Wenn das geliebte Tier aber überhaupt nicht mehr aufhört sich zu kratzen und zu schlecken, wird die Situation für alle sehr belastend. Bei unseren Hunden und Katzen ist es oft sehr schwer die tatsächliche Ursache heraus zu finden und den Tieren Linderung zu verschaffen.

Zu viele Parameter können da Auslöser sein - Parasiten, Milben, Allergien, Unverträglichkeiten, aber auch Ticks (Angewohnheiten) und Stress. Oft gehen auch mehrere Ursachen Hand in Hand.

Du siehst Juckreiz ist ein sehr spannendes Thema.

In dem Webinar werden wir uns genau anschauen, was Juckreiz überhaupt ist und wo die Ursachen liegen können.

Die diagnostischen Möglichkeiten, die Behandlung und natürlich auch die Fütterung werden ein Teil des Webinars sein. Zudem werden wir uns natürlich anschauen, wie man das betroffene Tier am besten unterstützen kann, um die Symptome zu lindern.

Falls das Webinar aufgrund zu geringer Teilnehmerzahl ausfallen bzw. verschoben wird, wirst Du natürlich rechtzeitig informiert. Die Unterlagen zu diesem Webinar kannst Du nach Webinarende herunterladen und bekommst natürlich auch eine Teilnahmebestätigung.