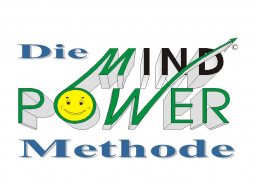 Wer seine inneren Programme ändert, der ändert sein Leben.
In Personality > Anxiety and Stress Management
Price:

for free

Number of participants:

maximum 50

Minimal attendance:

5

Application deadline:

15 minutes before the start

Language:

German
"Ist die SEELE getrübt, wird das Leben zur Trübsal. Eine trübe Flüssigkeit in einem Glas durch ständiges Umrühren wieder klar zu bekommen, ist ebenso UNMÖGLICH, wie ein ständiges Umrühren im Vergangenen!" - Heinz-Walter Kelz

Die von mir 1992 ins Leben gerufene und seither erfolgreich angewandte Methode zur Selbst-Hilfe, die wissenschaftlich fundierte MindPower-Methode©, hilft auch Dir, ohne in Vergangenem zu rühren, unter anderem:

Dich vom jahrzehntelang aufgestauten seelischen Ballast zu befreien

Dein inneres Kind zu heilen

Deine Energiezentren nachhaltig zu harmonisieren

Deine Beziehung zu harmonisieren

Dein Selbstwertgefühl, Deine Selbstliebe und Dein Selbst- Bewusst-Sein zu stärken

Deine Selbstheilungskräfte gezielt zu aktivieren

Deine Dich blockierenden Glaubenssätze aufzulösen

Ich freu mich auf deine Teilnahme, denn wer in der Lage ist, seine inneren Programme zu ändert, der ändert sein Leben.