Akademie von Florida Services & Information LLC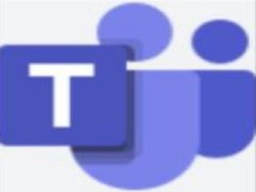 Im Business die Nase vorn haben.
In Management > Entrepreneurship
Price:

38.50 €

Number of participants:

maximum 20

Application deadline:

6 hours before the start

Language:

German
Sagt Ihnen Yammer oder Teams von Microsoft etwas? Kennen Sie den Unterschied zwischen Meeting- und Webinar-Systemen? Diese Programme sind durch Corona über Nacht bekannt geworden und werden in Zukunft auch nicht mehr ihren Stellenwert verlieren.
Auch mittelständische Betriebe werden an diesen Systemen nicht vorbeikommen.
Flexibilität bei Business-Entscheidungen und die Technik von heute oder besser von morgen, das sollten mittelständische Betriebe anstreben. Auf keinen Fall darf der Mittelstand den Anschluss an die moderne Technik verpassen, sondern er sollte sie nutzen.
Nicht vergessen: es wird nie wieder so sein, wie es einmal war.