Akademie von Claudia Stieger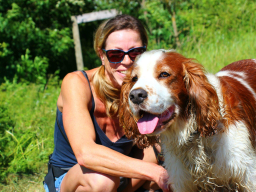 Leinenführig - aber wie?
In Animals > Animal training
Video price:

28.00 € incl. VAT

Video duration:

1 hour and 18 minutes

Language:

German
A recording of this webinar is available.
Die Leinenführigkeit - wer kennt es nicht, dieses leidige Thema.
Man holt sich Ratschläge ein,setzt sie entsprechend um und trotzdem funktioniert es nicht.
Patentrezepte gibt es nicht wirklich und viele Wege führen nach Rom.
Oftmals fehlt uns jedoch nur die Geduld, den mühseligen Weg zu gehen und gibt somit resigniert auf.

In diesem Webinar möchte ich euch mit meinem Trainingsweg ein paar Tipps mit auf euren Weg geben, wie ihr eine bessere Leinenführigkeit erreichen könnt, ohne am Ende frustriert das Handtuch zu werfen.