Homöo Faber - Akademie für Tiergesundheit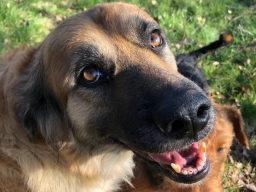 Steckt in dir ein Doo Little?
In Animals > Veterinary medicine
Video price:

39.00 € incl. VAT

Video duration:

2 hours and 11 minutes

Language:

German
A recording of this webinar is available.
Stelle dir vor du kannst mit deinem Tier reden? Es kann dir erklären was es sich wünscht. Es kann dir deutlich sagen was ihm besser gefällt. Es kann dir Tipps geben die dich weiter bringen. Stelle dir nur vor wie das eure Beziehung verändert! Auch in dir steckt ein Doo Little.

Ein Webinar zum Reinschnuppern.

1. Warum funktioniert Tierkommunikation?
2. Wie genau funktioniert Tierkommunikation?
3. Welche Kommunikationskanäle gibt es?
4. Welcher Kommunikationskanal ist dein Kanal?
5. Zugangstechniken wie arbeitest du sicher?
6. Fragetechniken wie stellst du die richtigen Fragen?
7. Was tun sie wenn du die Antwort nicht verstehst?
8. Wie erkennst du ob du mit deinem Ego oder dem Tier kommunizierst?
9. Praktische Übung

Dieses Webinar öffnet eine neue Welt für dich.