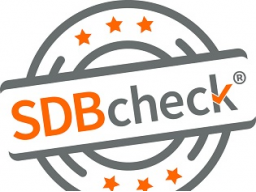 Wie checke ich Sicherheitsdatenblätter einfach auf Plausibilität?
Price:

for free

Number of participants:

maximum 50

Minimal attendance:

10

Application deadline:

15 minutes before the start

Language:

German
Sie sind Fachkraft für Arbeitssicherheit, Gefahrstoff-Beauftragte/r oder Ersteller/in von Sicherheitsdatenblättern und stellen sich die folgenden Fragen?

- Warum muss ich Sicherheitsdatenblätter überhaupt auf Plausibilität überprüfen?
- Wie mache ich dies einfach und nachhaltig?
- Was ist dabei wichtig?
- Welche Vorteile haben Sie, als registrierter Benutzer zu arbeiten?
- Welche Vorteile haben Sie als GeSi³-Anwender?
- Neues Add-On SDBconvert®
Anhand von praktischen Beispielen zeigen wir Ihnen das neue kostenlose Online-Tool zum Checken Ihrer Sicherheitsdatenblätter.