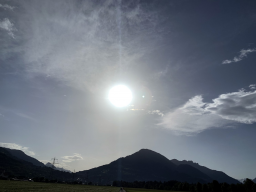 Verbindung zur Geldenergie herstellen und dabei auch deine Form des Channelns entdecken.
Video price:

28.00 €

Video duration:

1 hour and 31 minutes

Language:

German
A recording of this webinar is available.
In diesem Webinar lernst du, wie du zum Wesen der Geldenergie eine Verbindung herstellen kannst. Entdecke auch alte Gedankenmuster die dich daran hindern, mehr Geld und somit auch Fülle in dein Leben zu lassen.
Das Channeln, dein Channeln, das ich dir hier erkläre und zeige, kann dir ebenso dabei behilflich sein. Doch in erster Linie erlangst du durch dein Channeln eine bessere Verbindung zur geistigen Welt.
Die geistige Welt wird dir deinen Kanal zeigen und diesen stärken, damit du dir deiner Form des Channelns bewusster wirst. Das Webinar beinhaltet ebenso 2-3 Channelings Informationen von der geistigen Welt.