Akademie von Jasmin Goldschmidt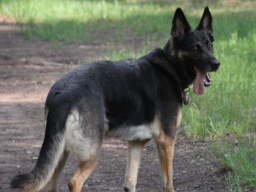 Wie lernt mein Hund?
In Animals > Animal training
Video price:

9.00 €

Video duration:

1 hour and 5 minutes

Language:

German
A recording of this webinar is available.
Wie bringe ich meinem Hund bei was ich von ihm möchte? Wie lernt er sich zu benehmen und wie werden Hund und Mensch ein Team?

Hundeerziehung ist einfach und doch wieder nicht. Wenn man weiß, wie der Hund lernt ist es jedoch einfacher zu verstehen wieso er etwas tut und wieso nicht. In diesem Webinar bringe ich euch die Lerntheorie bei, die Grundlage jedes Trainings sind. Ich bespreche mit euch wie man dem Hund zeigt was man von ihm möchte und wie man ihm sagt, dass er etwas lassen soll und er es dann auch noch tut.