Institut für Gesundheit und Persönlichkeitsbildung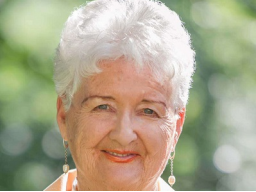 Unser Charakter - unser Schicksal?
In Personality > Self-management
Video price:

for free

Video duration:

1 hour and 5 minutes

Language:

German
A recording of this webinar is available.
Kennen Sie das Sprichwort: "Deine Gedanken werden zu Worten, deine Worte zu Taten, deine Taten zu Gewohnheiten, deine Gewohnheiten zu deinem Charakter und schließlich dein Charakter zu deinem Schicksal?"
Woher kommen unsere Einstellungen und Gewohnheiten, die vermeintlich unser Schicksal formen? Tun wir doch oft wiederholt Dinge, die wir gar nicht tun wollen, die uns am Ende des Tages ein Gefühl der Unzufriedenheit geben. Wie können wir mehr von dem tun, was sich gut anfühlt? Und weniger von dem, was uns Energie raubt und uns an uns selbst zweifeln lässt?
Unser Charakter ist grenzenlos ausbaufähig und es liegt so viel Potenzial in uns, was noch entdeckt werden will. Hören Sie in unserem Webinar, wie Sie die Einstellungen und Gewohnheiten entwickeln können, die Sie stärken und Sie bei Ihrer Entwicklung unterstützen!