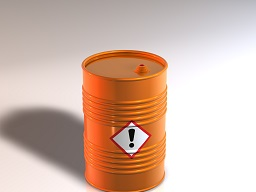 Wie manage ich Gefahrstoffe einfach und REACH-konform?
Price:

for free

Number of participants:

maximum 50

Minimal attendance:

5

Application deadline:

15 minutes before the start

Language:

German
Sie sind Fachkraft für Arbeitssicherheit oder Gefahrstoffbeauftragte/r und haben die Gefahrstoffverwaltung mit Excel-Listen und Word-Dokumenten satt? Sie möchten Ihre Gefahrstoffe in Zukunft einfach und vor allem REACH-konform managen? Lernen Sie in diesem Webinar die Vorteile eines professionellen und systematischen Gefahrstoffmanagements kennen.

Wir behandeln in diesem Webinar folgende Aspekte:

- Die 3 wesentlichen Vorteile einer Gefahrstoffmanagement Software gegenüber Excel
- Der einfache Umstieg von Excel
- Das verlinkte Intranet-Gefahrstoffverzeichnis
- Das Management von Sicherheitsdatenblättern
- Die Erstellung eines Gefahrstoffverzeichnisses
- Der Check auf Zusammenlagerungsverbote und StörfallVO
- Die Erstellung von Gefahrstoff-Betriebsanweisungen
- Die Gefahrstoff-Gefährdungsbeurteilung nach EMKG
- Die REACH-konforme Archivierung Ihrer Gefahrstoff-Dokumente
- Der Geheimtipp für Zeit- und Kostenersparnis bei Ihrem Gefahrstoffmanagement

Zum Einsatz kommt die Software GeSi³ GefStoff-Profi.

Während des Webinars und am Ende werden Sie die Gelegenheit haben, Ihre eigenen Fragen zu stellen.