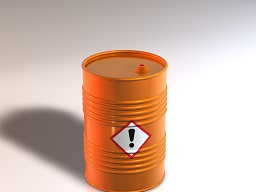 Wie manage ich Gefahrstoffe einfach und REACH-konform mit GeSi³?
Price:

for free

Number of participants:

maximum 50

Minimal attendance:

5

Application deadline:

15 minutes before the start

Language:

German
Lernen Sie GeSi³ für das Gefahrstoffmanagement kennen und "spüren" Sie live den Unterschied zur herkömmlichen Gefahrstoffverwaltung über Excel-Listen und Word-Dokumente:

- Die 3 wesentlichen Vorteile gegenüber Excel
- Einfach von Excel umsteigen
- Verlinktes Intranet-Gefahrstoffverzeichnis
- Sicherheitsdatenblatt-Management
- SDBtransfer
- Zusammenlagerungsverbote
- Gefahrstoff-Betriebsanweisungen
- Die Gefahrstoff-Gefährdungsbeurteilung nach EMKG
- Das GeSi³-Dashboard
- Geheimtipp für Ihr Gefahrstoffmanagement, welcher Ihnen zukünftig viel Zeit sparen wird und der Sie nichts kostet!


Stellen Sie dabei gerne Fragen und profitieren Sie von den Fragen der anderen Teilnehmer.