DER-Therapeut.ch, Online-Akademie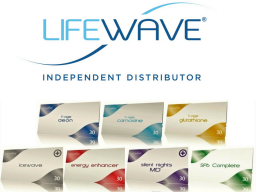 LifeWave Biophotonenpatches! Wie wende ich Sie an und wo kann ich Sie bestellen?
In Health, Medicine > Health promotion
Video price:

for free

Video duration:

1 hour and 21 minutes

Language:

German
A recording of this webinar is available.
Sie haben von den Pflastern der Firma LifeWave erfahren?
Sie sind sich noch nicht sicher ob und wie Sie diese Patches für sich einsetzen können?
Sie wissen noch nicht genau ob es das richtige für Sie ist?

In diesem Webinar lernen Sie Step by Step die ersten Schritte und den Umgang mit den Pflastern.
Es ist für jeden Anwender geeignet.
Auf Fachausdrücke, sowie auf eine Verbindung zur Therapie wird verzichtet.
Unter dem Motto "Weil Einfach, einfach einfach ist!" gibt es hier ein Paar Tipp´s und Tricks vom Profi.

In diesem Webinar werden die Produkte Vorgestellt und Angeboten. Ich bin ein Unabhängiger Vertriebspartner der Firma LifeWave und Markenbotschafter.
Die Verwendung der Pflaster ersetzt nicht den Gang zum Arzt

Ich empfehle Ihnen vorab mein Grundlagenwebinar welches ebenfalls Gratis ist und Sie über die Funktion der Biophotonen informiert. Sie finden dieses Webinar in meiner Onlineakademie hier auf Edudip.

"http://www.edudip.com/w/232868"