Institut für Gesundheit und Persönlichkeitsbildung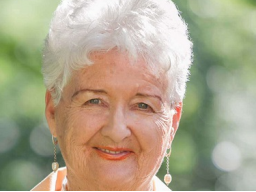 Selbstbewusst und glücklich sein - aber wie?
In Persönlichkeit > Selbstmanagement
Video price:

for free

Video duration:

1 hour and 30 minutes

Language:

German
A recording of this webinar is available.
Wie gerne würde ich mir mehr zutrauen und mutiger zu mir selber stehen! Kennen Sie solche oder ähnliche Gedanken? Verspüren Sie auch den Wunsch, sich Ihrer Einzigartigkeit und Ihres persönlichen Wertes bewusst zu werden, um frohen Mutes an Herausforderungen herangehen zu können? Sehr oft leiden wir unter Selbstzweifeln und bewerten die Meinung anderer höher als unsere eigene Meinung.
Wie können wir nun Selbstbewusstsein und Selbstvertrauen gewinnen?
Erfahren Sie in diesem Webinar wie
Sie künftig Ihr Leben selbstbewusster meistern können. Steigern Sie Ihr Selbstvertrauen für ein glückliches Leben.