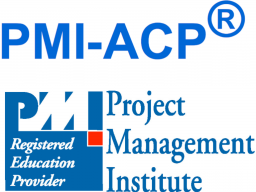 X-AM for PMI-ACP® - Exam Preparation
In Management > Project
Date:

on request

Language:

English
As a project manager, requirements engineer and C++/Java developer i saw a lot of people with the right ideas to improve the project, but they havent the methodologies to succeed. This here can help to accomplish success.

You want to be a better agile project manager and want to get the best prepared for the PMI-ACP exam? X-AM is also included in our PMI-ACP® exam prep Webinars (Intro: http://www.edudip.com/w/151572).

Understand how PMI wants to get questions to be answered. Your personal understanding might conflict with the view of PMI-ACP designers or the authors of the 12 Agility reference books. Note: These 12 books on Agility have no common coordinated understanding and stay partly in conflict.

We extracted more than 1100 questions from the material of the 12 reference books as the questions which are relevant. This helps a lot. And: we refer for more than ½ of the questions directly to the books (by chapter, paragraph and quotation). This also helps to study deep and independently.

More than 11 different dynamic created real exam simulations out of more than 1100 questions are provided to sharpen your exam preparation.

We are going to present you X-AM for PMI-ACP, the biggest PMI-ACP® exam prep question catalog of about more than 1100 questions. X-AM is provided by our partner R.E.P. STS SA (http://www.sts.ch).

If you do not want to register at edudip, please send a message with your full real name to ritz@ritzeng.com. A direct application access possibility will be sent to you.

If you want to become active in the webinar, please see the 4 minute introduction before the Webinar.

We are looking forward to welcoming you to our webinar. More informations about PMI-ACP: http://www.pmi.org/Certification/New-PMI-Agile-Certification.aspx .
More additional X-AM information and registration you can get from the STS website: http://sts.ch/en/products/certification/x-am-pmi-acp .