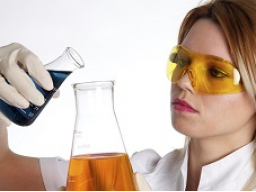 Wie erstelle ich automatisiert ein REACH-konformes mehrsprachiges Sicherheitsdatenblatt mit GeSi³?
Price:

for free

Number of participants:

maximum 50

Minimal attendance:

5

Application deadline:

1 hour before the start

Language:

German
Zielgruppe: Hersteller von chemischen Produkten (Gemischen), Formulierer.

Lernen Sie GeSi³ für die Sicherheitsdatenblatt-Erstellung kennen und "spüren" Sie live den Unterschied zur Verwendung von herkömmlichen Tools (Word/Excel) für diesen Aufgabenbereich:

- Die 3 wesentlichen Vorteile
- Einfach umsteigen
- Der "smarte" Workflow, ein Sicherheitsdatenblatt zu erzeugen
- Welche Daten von der Rezeptur benötigt werden
- Anwendungsfall Vormischungen
- Der Einstufungs- und Gefahrgut-Klassifizierungs-Assistent
- Komfortables Arbeiten mit dem Europäischen Phrasenkatalog (EuPhraC)
- Individuelle Phrasen
- Länderbezogene Grenzwerte
- Versionierungs-Funktion
- Gefahrstoff-Etiketten und BfR-Produktmeldung auf Knopfdruck
- SDBtransfer
- Das GeSi³-Dashboard für Änderungsmanagement
- Geheimtipp für den Umgang mit Vormischungen, welcher Ihnen zukünftig viel Zeit sparen wird und der Sie nichts kostet!


Stellen Sie dabei gerne Fragen und profitieren Sie von den Fragen der anderen Teilnehmer.