Institut für Gesundheit und Persönlichkeitsbildung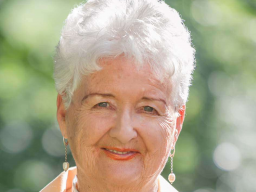 Mein Schicksal - ein Zufall?
In Personality > Self-management
Video price:

for free

Video duration:

1 hour and 31 minutes

Language:

German
A recording of this webinar is available.
Glauben Sie, dass die Dinge und Situationen in unserem Leben zufällig auf uns zukommen? Glauben Sie, dass Ihr Schicksal ein Zufall ist?
Angenommen, wir können unser Schicksal selbst bestimmen, ist es dann nicht an der Zeit, dies auf den Prüfstand zu stellen? Können Sie sich vorstellen, dass sogenannte Zufälle uns in erster Linie zu richtigen Entscheidungen verhelfen wollen? Hören Sie in unserem Webinar, was Zufälle für eine Bedeutung in unserem Leben spielen. Schauen Sie mit der Bestsellerautorin hinter die Kulissen des Lebens.
In ihrem Webinar Mein Schicksal - ein Zufall?, deckt die Psychotherapeutin Dr. Elfrida Müller-Kainz die Zusammenhänge auf, die unserem Leben zu Grunde liegen.
Nutzen Sie das Wissen der Therapeutin aus fast 40 Jahre Erfahrungen mit natürlichen Gesetzmäßigkeiten. Ergreifen Sie die Chance, Ihr Leben freudiger, interessanter und gesünder zu gestalten.