Institut für Gesundheit und Persönlichkeitsbildung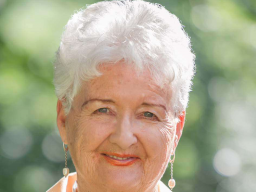 Wie können wir uns eine glücklichere Zukunft schaffen?
In Persönlichkeit > Selbstmanagement
Video price:

10.00 € incl. VAT

Video duration:

1 hour and 23 minutes

Language:

German
A recording of this webinar is available.
Ehrlichkeit, Fleiß, Disziplin, Treue, Vergeben-können gehören diese Werte der Vergangenheit an? Fast mag es so scheinen, wenn man die Medien heute betrachtet. Es breiten sich Frustration, Depressionen und psycho-somatische Krankheiten immer mehr aus. Gerade unter den Jugendlichen taucht heute die Frage nach dem Sinn des Lebens wieder verstärkt auf. Wie sollen wir die Ereignisse in unserer heutigen Welt verstehen? Ist die Erde, in der Werte wie körperliche Schönheit, Sex und materielle Besitztümer einen so hohen Stellenwert haben, vielleicht derzeit eine Art Irrgarten?
Unsere Sicherheit liegt in unseren Tugenden, moralischen Werten und in unserer Charakterstärke. Hören Sie in diesem Vortrag was Sie selbst tun können, um ein harmonischeres und glücklicheres Leben führen zu können und welche Hilfen uns zur Verfügung stehen.