Institut für Gesundheit und Persönlichkeitsbildung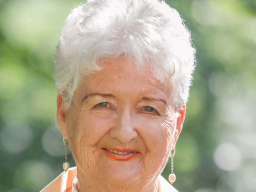 "Vergeben - der Schlüssel zur Freiheit"
In Personality > Self-management
Video price:

10.00 € incl. VAT

Video duration:

1 hour and 29 minutes

Language:

German
A recording of this webinar is available.
Unbelastet sein von Vergangenem, frei sein für die Gegenwart! Das ist ein wunderbares Ziel!
Werfen Sie die Last ab, die durch Groll und Schuldgefühle Ihre Energie bindet. Anderen und sich selbst vergeben können macht den Weg frei zu neuen Erkenntnissen und Weiterentwicklung.
Lernen Sie das Leben als Schule verstehen, in der Vergeben eine Aufgabe ist, um uns
zu wahrer innerer Freiheit zu führen.