StackofStones - Das gute Business Webinar!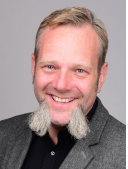 M.A. Christian Knoll
(3)
The contact option is only available for registered members
About me
Wir sind Ihr Partner für Operation Excellence im Kundenservice. Mit Blended Learning, Web Based Trainings, Coaching, viel Erfahrung und 'Good Thinking.
I am searching for:
Spannende Begegnungen und Service- und Sales Organisationen, die sich bewegen lassen wollen!
Offer:
Unser Herz schlägt für die digitale Transformation. Sie gilt es zu gestalten und nicht nur zu erdulden. Kundenservice und Sales Organisationen stehen vor großen Herausforderungen. Mit modernen Blended Learning Prozessen und on the Job Coachings machen wir sie fit für die digitale Zukunft.
Specialised in:
Blended Learning. Coaching, Chat, Messaging, Bots, Digitales Lernen, Digitaler Service. Coachingausbildung, Kommunikation und Sales im Kundenservice.
Description:
Wir sind Ihr Partner für Operational Excellence in Chat und Messaging!
Ob Beratung, Analyse, Testing oder kontinuierliche Betreuung im Bereich Operational Excellence. Wir helfen Ihnen, Ihre KPIs im Projekt zu verbessern.

StackofStones produziert Blended Learning für Chat und Messaging im Kundenservice mit Pfiff!

www.stackofstones.de