Akademie Vision and spirit von Barbara Steldinger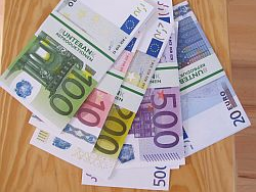 Dein Geld hat Ohren!
In Personality > Career & Finance
Price:

10.00 € incl. VAT

Number of participants:

maximum 40

Language:

German
Dein Geld hat Ohren! Das glaubst du nicht?

Doch es stimmt, leider.

Dein Geld fühlt sich von dir nicht angezogen und eingeladen, wenn du schlecht über es sprichst. Oder, wenn du blöde Bezeichnungen für das Geld im Munde führst.

In diesem Webinar beleuchte ich ein bißchen genauer das Dahinter und du erfährst, warum du möglicherweise mit dem, was du so sagst, dein Geld selbst verscheuchst.

Dann kannst du das auch ändern.

Auch, wenn dir das vielleicht ein bißchen schräg erscheint, probiers aus! Was hast du zu verlieren?

Sehen wir uns?